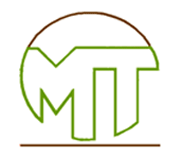 Meadowspring Turf FarmLLC
Quality Sod & Service for more than 25 Years
_____________________________________________________________________________________________________________________________
Meadowspring Turf Farm has been supplying quality sod and service for more than 25 years. We offer consulting, nutrient management and installation contractor referral services.
Supplying sod and sprigs for golf courses, athletic fields and residential lawns is our specialty. We will refer you to a quality contractor that will install sprigs/sod on your fairways and even hand sprig the tee boxes and other delicate areas as needed. Whatever your needs are commercial or residential our contractors and irrigation specialists can take your project from bare dirt to pristine condition in a just a short time.
We provide nutrient management from the first application of lime and fertilizer, and to make sure that your sod stays on course, we offer a program that will provide your turf with the nutrients it needs throughout the year. We have the ability to custom blend fertilizer with Home Field Fertilizer's line of Advantage products to meet the changing needs of your golf course, athletic field or residential lawn.
Sod is the best alternative for all your renovation and new construction needs. Feel free to call us and we will give you the best advice for all your turf needs. Whether you need a complete renovation or a touch-up, Meadowspring Turf can handle the task.
We are members of:
Turfgrass Producers International adheres to the highest standards in the sod growing industry. TPI is a non-profit trade association that represents the voice of the turfgrass sod industry. www.TurfGrassSod.org
Virginia Golf Course Superintendents Association of America - The purpose of this Association is to enable golf course superintendents in the Commonwealth of Virginia to be unified, affiliated, and represented on a state and national level. The purpose is further to promote networking, education and professional growth for golf course superintendents throughout the Commonwealth of Virginia. www.vgcsa.org
Virginia Turf Grass Council - The purpose of this council is to provide research and management news to Virginia turf growers. www.vaturf.org