Golf Course Superintendents
Meadowspring Turf offers the Golf Course Superintendent a comprehensive line of proven grasses used in the Virginia area. If pure, certified sod grasses are important to you, backed with Meadowspring Turf's quality guarantee and superior customer service at competitive prices …look no further. Whether it's new construction, renovation, or general course maintenance, Meadowspring Turf has the products, service and expert staff to assist you in making your project successful.
We take pride in our long history of service to Golf Course Superintendents, before and after installation. We have a complete line of warm and cool season grasses available and OUR GRASSES will provide you with details on all our varieties along with information on which ones will work best for your particular application.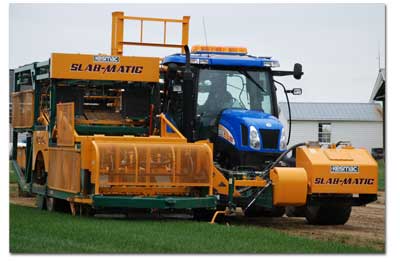 Satisfied Customers:
Brookwood Golf Course
Kingsmill Golf Course
Kings Carter Golf Course
The Tartan Golf Course
The Golden Eagle
The Federal Club
Arrow Pines Golf Course
Athletic Field Managers
Meadowspring Turf offers the Athletic Field Manager a proven line of certified sod grasses for your athletic field application. We can help you select varieties that will perform best in your unique situation. Considerations such as traffic, soil types and maintenance budgets all factor in to selecting the right grass for maximum performance in your conditions. Whether you require specialty sand based sod or are sprigging a Parks & Recreation field we have the products, and expert staff to assist you with making your sports field project successful.
Satisfied Customers:
Hampton Soccer Complex
New Kent High School
Swaders Sports Complex
Phone: (804)829-2696 | Toll Free: 866-829-2696