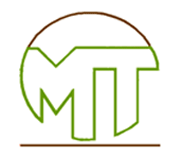 Meadowspring Turf FarmLLC
Quality Sod & Service for more than 25 Years
____________________________________________________________________________________________________________________________
Meadowspring Turf's primary business focus is to provide our customers with the highest quality sod . . . at a fair price. We offer a variety of sod choices to fill the needs of everyone from the homeowner to the landscape professional to the golf course superintendent. Meadowspring Turf Farm always strives to meet our customers' needs, besides keeping up with current demands we are leading the way, introducing innovative varieties of sod into our business.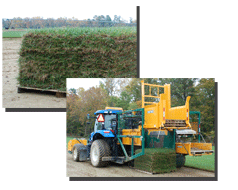 Meadowspring Turf Farm has remained true to its' core values, which were established when the company was founded back in 1987 through the innovation and determination of Matthew T. Hall. Meadowspring Turf started with just ten acres of fescue and a hand sod cutter harvesting 1,000 yards a day. After the first year, Meadowspring Turf purchased an automated sod cutter and stacker along with its' first tractor trailer and forklift for deliveries. With the increased capacity to harvest and the ability to make deliveries, expansion was eminent.
In 1990, we began producing five acres of Vamont Bermuda. With the continued success of the Meadowspring Fescue and the Vamont Bermuda, Meadowspring Turf was well on its way. In 1992, we introduced Tifway Bermuda and Meyer Zoysia into our product mix. With our continued success and expansion along with the increased market demand for sod for new homes, golf complexes and athletic fields, Meadowspring Turf has continued to grow.
The management and staff at Meadowspring Turf Farm are some of the leading experts in their field. Including the owner, the staff at Meadowspring Turf has years of experience in the green industry. This experience explains why Meadowspring Turf Farm is the leader in providing quality sod for central Virginia.
Matthew Hall- Owner, founded Meadowspring Turf in 1987. Since his graduation with a degree in Agronomy from Virginia Tech, he has applied his knowledge and skills to providing superior turf grass to central and eastern Virginia. His extensive knowledge of fertilizer manufacturing and application has provided customers with the knowledge they need to sustain and grow quality grasses.
Meadowspring Turf Farm offers these turf grasses in a variety of ways - slabs, sprigs, 30 and 35 yard big rolls; however, not all products are available in each type of cutting.
Today, Meadowspring Turf Farm grows over 300 acres of turf grasses, which includes: